1. Graduate Students' Social Practice in Summer Vocation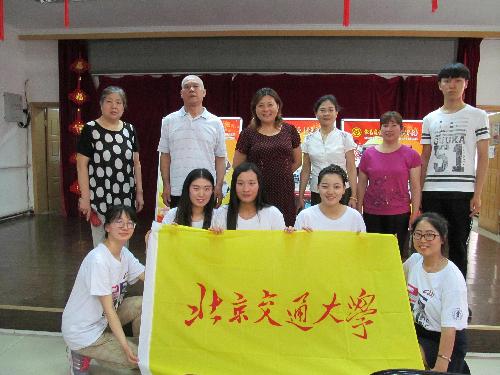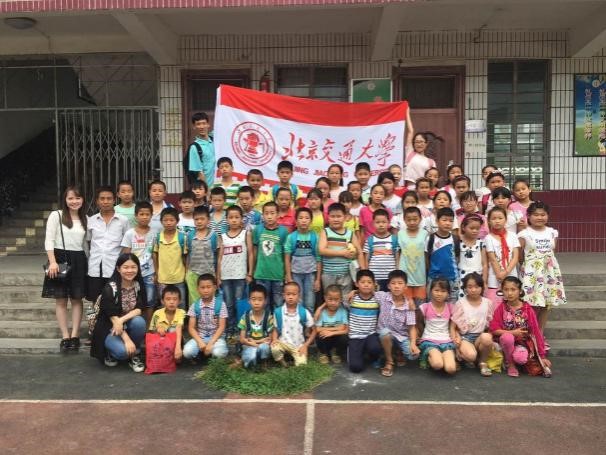 We established the system of graduate students' social practice from 2004, with a total of 460 social practice groups set up and more than one thousand graduate students involved into social practice activities. What the aim of these activities lies that scientific and research service is taken as central to take initiative to adapt to the requirements of economic development and the teaching through practice is viewed as basis to improve students' comprehensive qualities in an all-round way. At present, the activities have become an important way for graduate students to enter and serve society as well as to learn how to integrate theory into practice and foster creative thinking. Coming to do researches in factories, enterprises, schools in rural areas, which covered millions of miles distance, graduate students surveyed the situation, interviewed the local people and took part in the practice activities combining with their own majors.
2. "Huiguang Cup" Graduate Academic Cultural Festival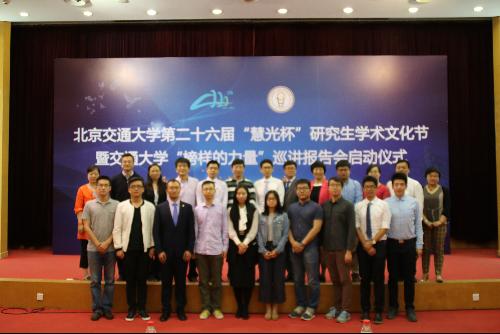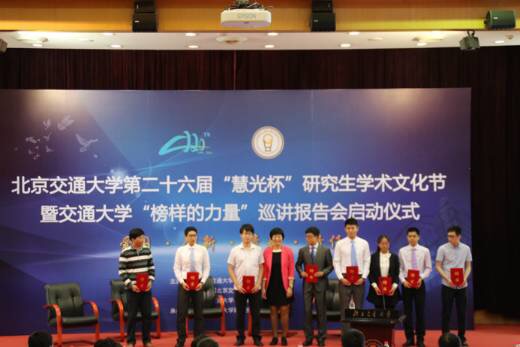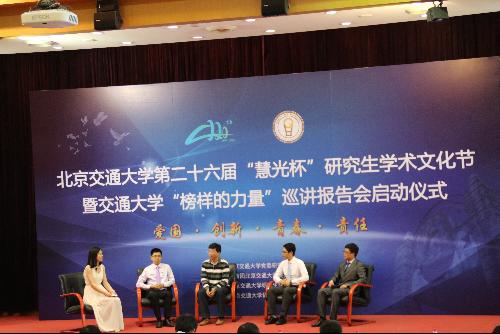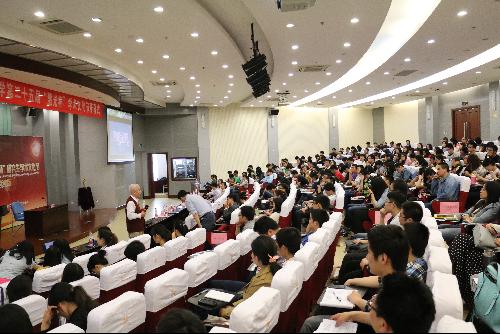 The Festival aims to create a good academic atmosphere, enrich the contents and forms of academic activities, promote academic exchanges, and accumulate campus culture, thereby providing an excellent platform for graduates in Beijing to broaden academic horizons, explore science and technology frontiers, and enhance research and innovation capacities. Lasting more than three months, the Festival starts from the solicitation and selection of excellent papers in March and comes to an end in June, including the opening ceremony, excellent paper selection, Well-Informed Forum, research-competition integration, sub-forums, the closing ceremony as well as other activities.
3. The Platform for Graduate Students to Innovate and Start up Business.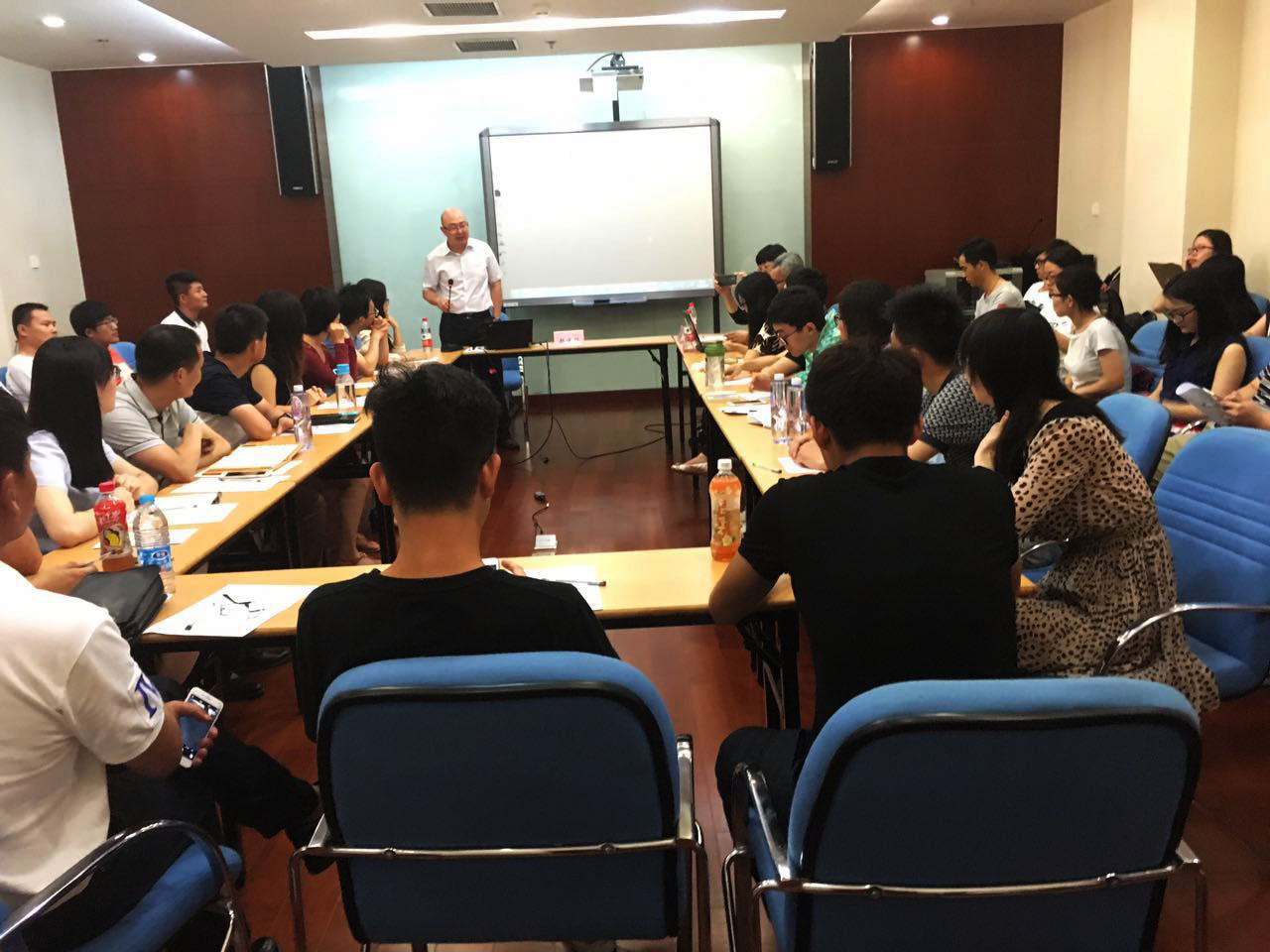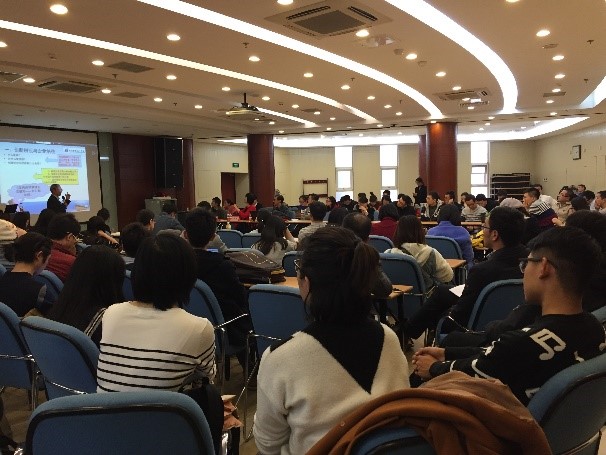 In order to cultivate the future leading figures with creative spirits and ability to start a business who is possessed with firm belief and strong sense of social responsibility, the working department of graduate students organized the quality training plan to help graduate students improve their capacity of making innovation and doing business start-up. In addition, through setting up the platform for graduate students to innovate and start up business, senior managers of enterprises and source of business start-up and investment were invited as instructors to give some advises to students who would like to make innovation and start a business, which served as a bridge for these business talents to share entrepreneurial stories with students meanwhile answer the question confusing students.
4.Master Forum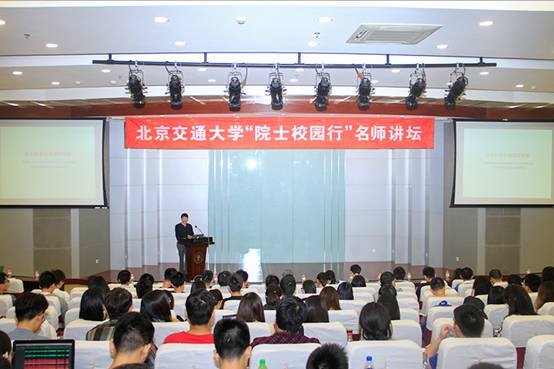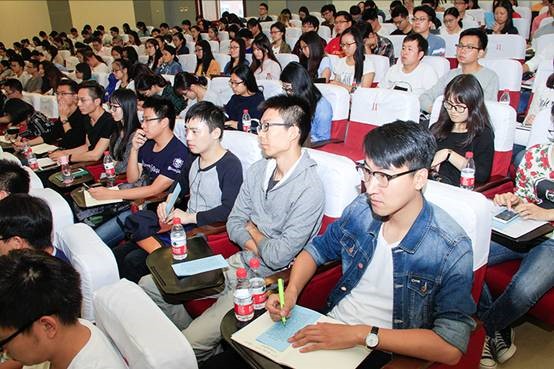 Beijing Jiaotong University launched a program to innovate the education of graduate students and implemented the "education plan to improve the overall quality of graduate students" in 2004.Among the educational measures, master forum, which brought an opportunity for students to communicate with top teachers face by face, is a series of activities taking the form of academic report delivered by famous scholars, management elite, academicians of the Chinese Academy of Sciences and Chinese Academy of Engineering and other masters. In recent years, we has held more than 500 master forums in total with advanced academic development, mental quality education and focus on grass roots as themes.
The establishment of Master Forum built a platform for postgraduates to make academic exchanges and provided a good opportunity for postgraduates to talk face to face with masters. In this way, it can not only enhance the postgraduates' understanding about cutting-edge development of the discipline at home and abroad, broaden their horizons and inspire their creativity, but also it can, by witnessing the experts and listening to their life experiences and struggles in person, cultivate their scientific research interest, inspire their scientific creativity, instruct them the way to make scientific research practice and arouse them to be pragmatic as well as dedicated to science.
Since 2008, a series of activities concerning master forum called Academicians Enter into University have been held as a unique and interactive program for Face to Face with Master Forum. It is aimed at instructing postgraduates to set a correct outlook on the world, life and values and take an active part in scientific research practice with rigorous and realistic scientific attitude as well as creative scientific spirit.
5.Educational Activities regarding Science Moral and Study Style Construction among Postgraduates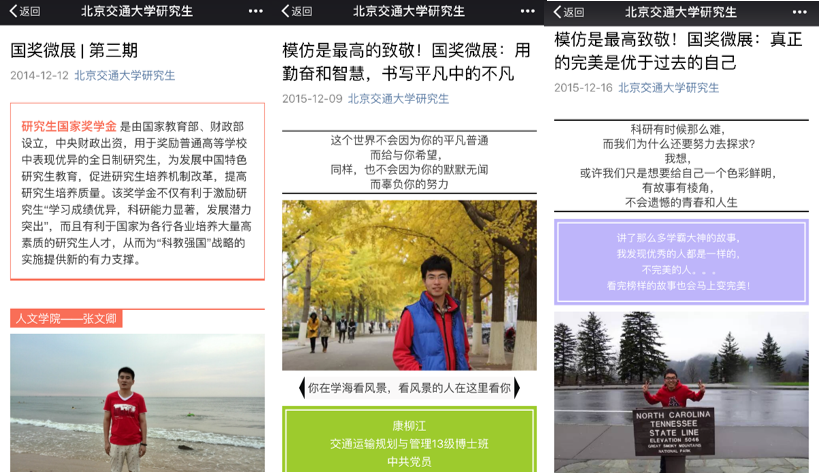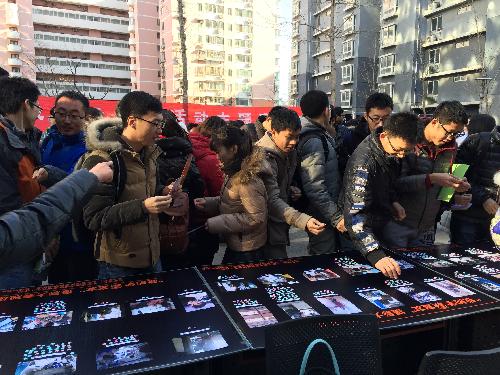 Educational activities regarding science moral and study style construction were carried out among postgraduates for the purpose of enhancing their consciousness on abiding by academic norm, sticking to academic integrity, perfecting academic personality, preserving academic dignity and resisting academic misconduct.
6.BJTU Forum
"BJTU Forum" Debate Competition is a campus activity with large scale held by the Student Union to echo the growing importance of students' oral skills and logical thinking in today's society. It plays an essential role in animating campus life, improving students' critical thinking and eloquence skills, and exhibiting the overall quality of BJTU students. Since its inception in 1999, the Competition, aiming to animate campus life and improve students' awareness of critical thinking, has been successfully held for 14 years. Now, the students take it as a platform to show themselves and enrich their extracurricular activities, and BJTU regards it as an excellent front to improve the academic atmosphere. Thanks to its constant improvement and the active participation of teachers and students over the past 14 years, the Competition grows increasingly influential and attracts wide attention from both students and teachers. It is more of a grand gathering of diverse thoughts than a simple competition. What the completion at all levels demonstrates is the sparkling thoughts, the youthful vitality and the sweeping debate fashion.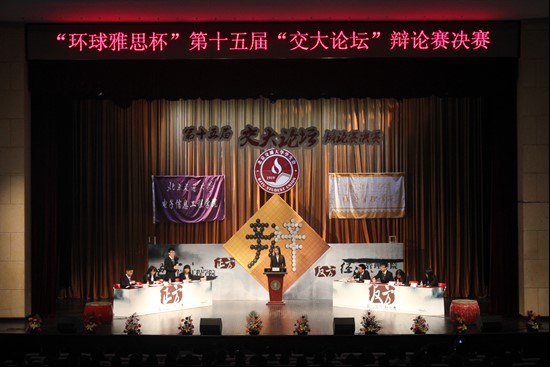 Red Tide Pioneer Forum aims to guide the students to pay attention to current events, national and social concerns, and cultivate a sense of responsibility among college students in a new era.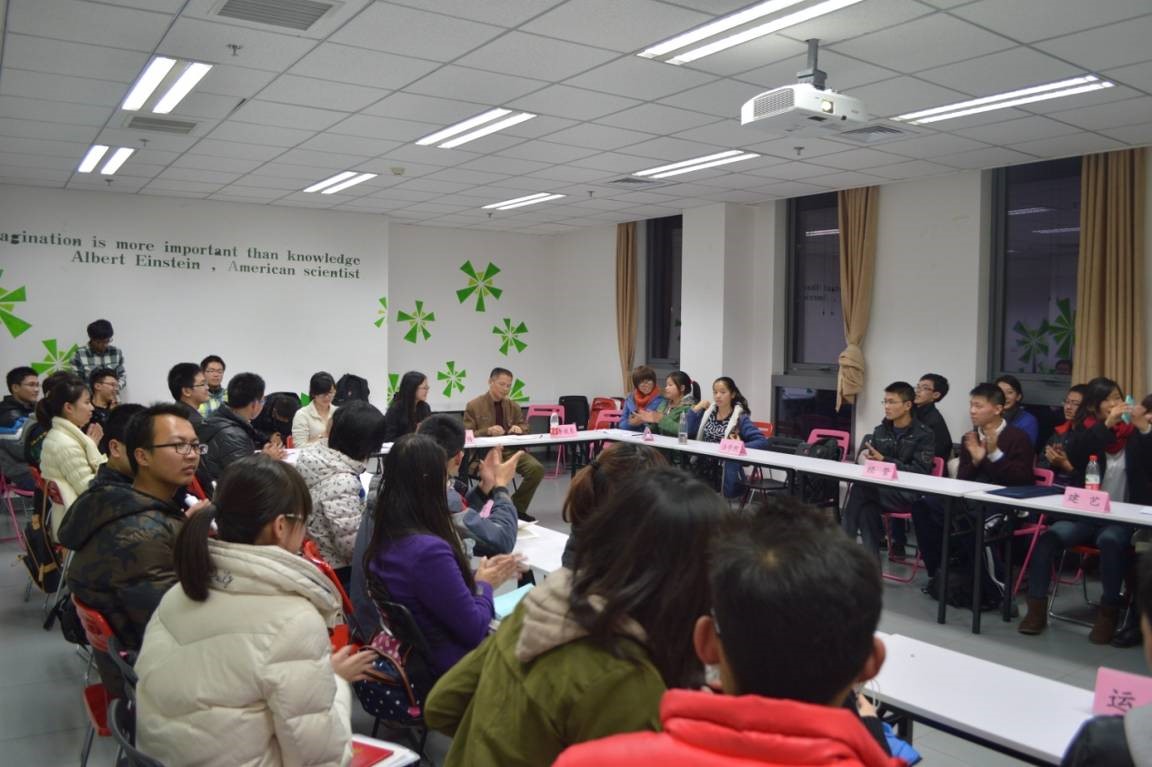 8.Teach-in
Teach-in focuses on appropriate topics such as "The Declaration of Youth". It not only well combines classroom and extracurricular ideological and political education, cultivates the awareness of BJTU students to think independently, but also improves the eloquence and courage of the lecturer.