On September 12, Chinese Vice Premier LIU Yandong and Russian Deputy Prime Minister Olga Yurievna Golodets co-chaired the 18th session of the China-Russia Committee on Humanities Cooperation in Guangzhou. Witnessed by both LIU Yandong and Olga Yurievna Golodets, President NING Bin signed the "Cooperation Agreement on the Joint Establishment of Jeme Tien Yow Institute" with Prof. Glazkov, Vice Rector of Russian University of Transport.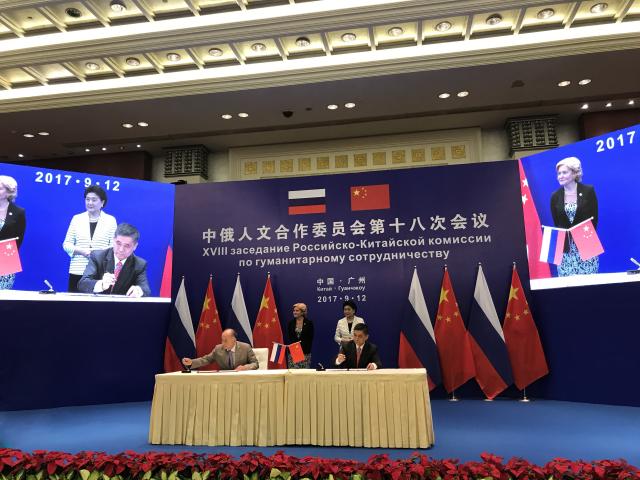 Currently, both China and Russia are accelerating the construction of "Belt and Road Initiatives" and "Eurasian Economic Union Strategic Docking" to deepen the bilateral pragmatic cooperation in various fields. As the only signing agreement on education that witnessed by national leaders, both universities would take the establishment of the "Jeme Tien Yow Institute" as an opportunity to comprehensively deepen the educational exchanges and cooperation and cultivate a large number of talents on technology and management who have both solid Chinese language skills and high-speed railway expertise and key technologies. The Institute aims to establish a brand project for China-Russian transport universities, as well as forge a new pillar and highlight for China-Russian practical cooperation in people-to-people and cultural exchanges.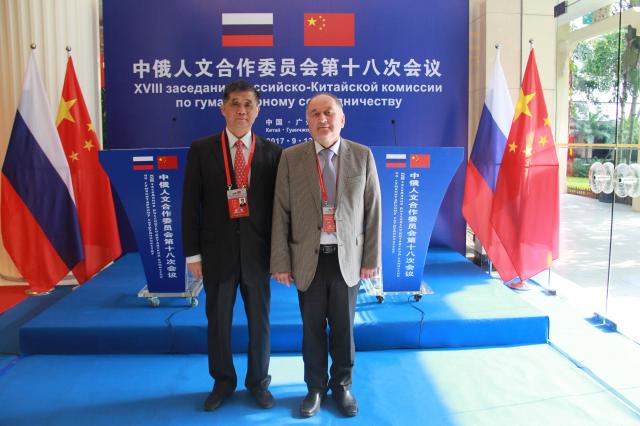 During the session, NING Bin also participated in some supporting activities and met with Prof. Glazkov, Vice Rector of Russian University of Transport. Both sides have exchanged views and reached consensuses on the future cooperation and construction of Jeme Tien Yow Institute".
Principals from the Office of General Administration and Office of International Affairs were also present at the above activities.