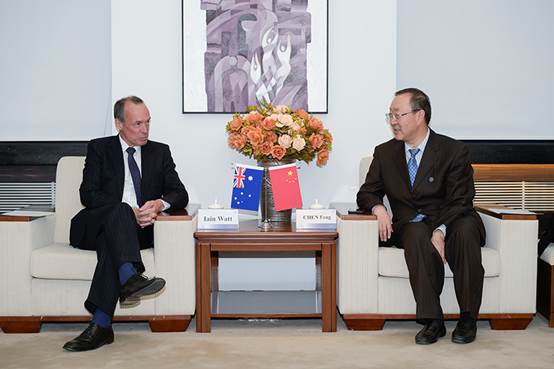 On March 14, 2017, Vice President CHEN Feng met with Iain Watt, Pro Vice-Chancellor of the University of Western Australia, and the delegation.
CHEN Feng extended his welcome to Iain Watt on behalf of the University. He introduced the achievement the University made in the internationalization development, and the progress both parties made after the establishment of partnership. He expected both parties to make full use of all resources to expand future collaboration based on the existing cooperation, and gain more fruits in terms of student exchange, staff visit and joint research.
Iain Watt said the University of Western Australia attached great importance to the partnership with Beijing Jiaotong. He expected to expand the disciplines and scale of joint degree programs, encourage the academic and research staff from both parties to link closely. He expressed his confidence and anticipation towards the future cooperation between the two universities.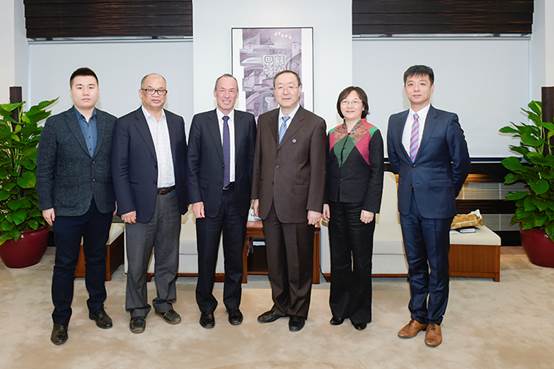 Mr. Charles Sun, CEO of China Education International and principals from Center for International Education and Office of International Affairs attended the meeting.