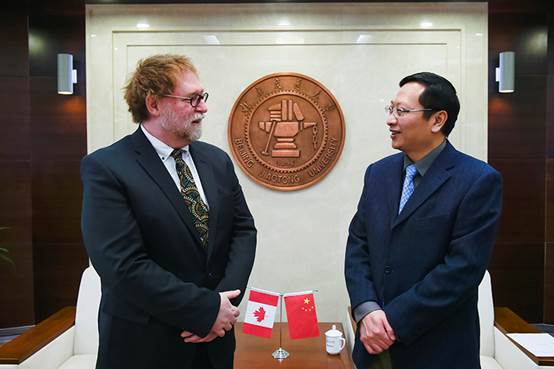 On December 21, CAO Guoyong, Party Secretary and Chairman of the University Council met with Academician of Canadian Academy of Engineering, Professor Thomas Gulliver from University of Victoria, Canada.
On behalf of BJTU, CAO Guoyong extended his sincere welcome to Professor Gulliver's visit. He introduced the history and development, characteristic disciplines and internationalization of the University.He highlighted the establishment of joint research platforms with international cooperation and the development of Hanergy School of Renewable Energy (HASRE), and invited Gulliver to join in the teaching and research work of HASRE. With the background of large market in China and great potential for research, he expected both parties strengthen exchange and collaboration, making contributions to China and Canada's friendship.
Gulliver expressed his willingness to join in HASRE's work since he was impressed by the long history of the University and students'enthusiasm to their study and research. The safety and steady development of power generation and smart grids are global common challenges in spite of different national conditions, he said.Therefore, he was convinced that there would be great potential for mutual collaboration in the field of smart grids and renewable energy.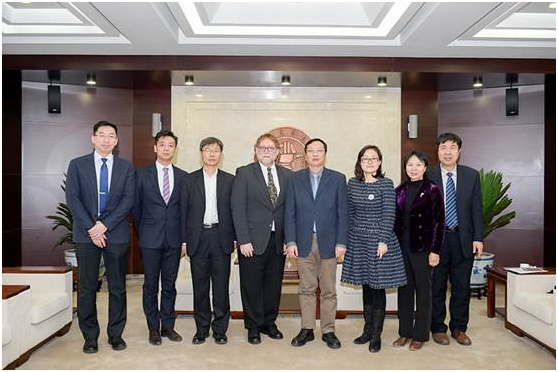 Principals from School of Electrical Engineering, Hanergy School of Renewable Energy and Office of International Affairs were also present at the meeting.