On December 13th 2016, President NING Bin met with the delegation of Swiss university presidents lead by Prof. Yves Flueckiger, Rector of University of Geneva. The discussion focused on the future collaborations between Chinese and Swiss higher education.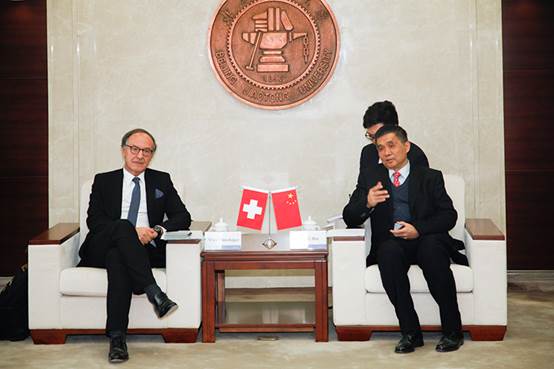 NING Bin extended warm welcome to the delegation on behalf of the University and introduced facts, featured disciplines and 120th Anniversary of five Jiaotong Universities to the delegation. He expressed the idea that the University set the goal of building a world-class university and world-class disciplines and attached great importance to international cooperation and exchanges. Both sides could gain mutual understandings through this opportunity, which provides a sound foundation for cooperation between BJTU and Swiss Universities. Practical outcomes are expected to achieve in student and faculty exchanges and joint research.
On behalf of the delegation, Prof. Flueckiger expressed gratitude to the warm reception. He pointed out Swiss universities highly value the importance of student innovation and international cooperation and exchanges. He hoped this visit could strengthen the cooperation with Chinese universities and start collaborations on renewable energy and new materials with BJTU.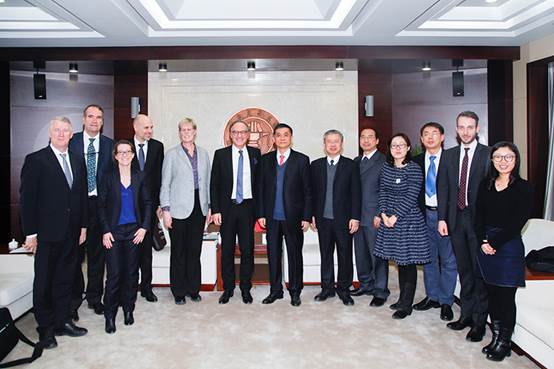 The delegation visited State Key Lab of Rail Traffic Control and Safety and the University Museum after the meeting.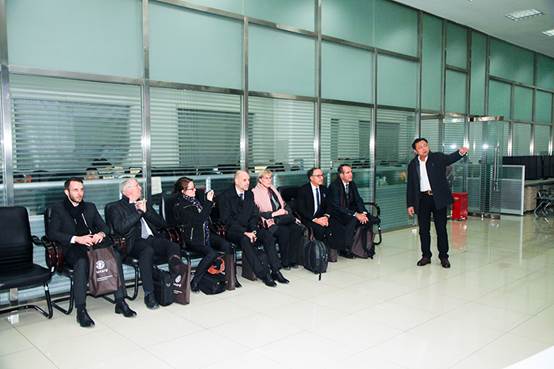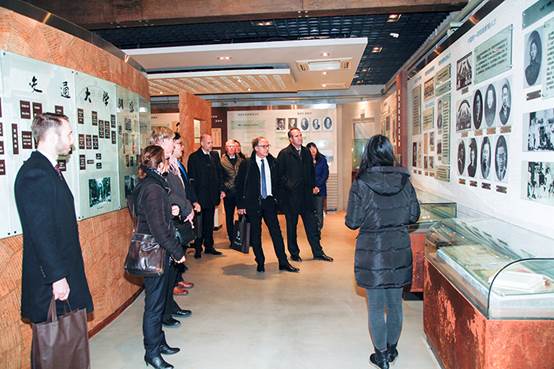 Principals from Office of Academic Affairs, Graduate School, Office of Research and Office of International Affairs were also present at the meeting.
The Swiss university president delegation consists of leaders and representatives from University of Geneva, University of Fribourg, University of Zurich, EPFL and University of Applied Science and Arts Northwestern Switzerland. Swiss Embassy Official and Program Officer from Department of International Cooperation and Exchanges, MoE also attended the events.