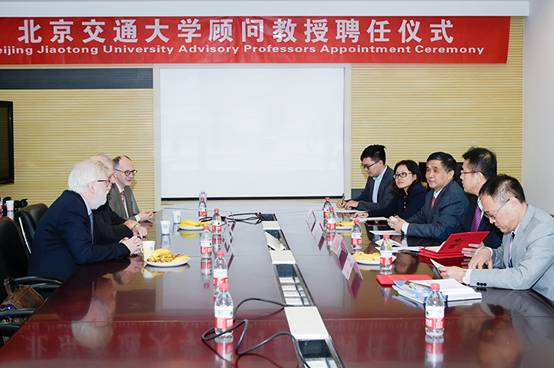 On October 8, 2016, the BJTU Advisory Professors Appointment Ceremony was held at the Siyuan Building. Four world-renowned experts on Rail Transit System Safety from the Royal Academy of Engineering, U.K., named Prof. John McDermid, Prof. Robin Bloomfield, Prof. Rod Muttram and Prof. Ali Hessami, were appointed as the advisory professors of BJTU. President NING Bin presided over the ceremony.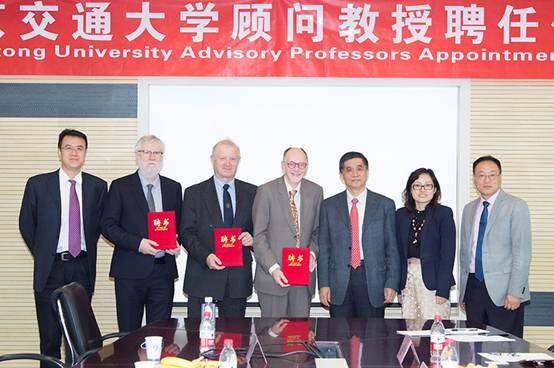 First, President NING Bin spoke highly of the academic achievements of the four global experts. He expressed gratitude to them for the great concern and support for BJTU and active cooperation carried out on joint education of graduate students and international exchange. He hoped that BJTU would conduct broad cooperation with global scientific research institutions on academic research and discipline construction. Then, on behalf of BJTU, NING Bin appointed them as the advisory professors and conferred certificates to them.
Each advisory professor promised to carry out further cooperation with BJTU on joint education of graduate students and construction of international academic platform in the area of Rail Transit System Safety.
Principals from the national key Laboratories of BJTU, Office of Human Resources and Office of International Affairs were also present at the meeting.