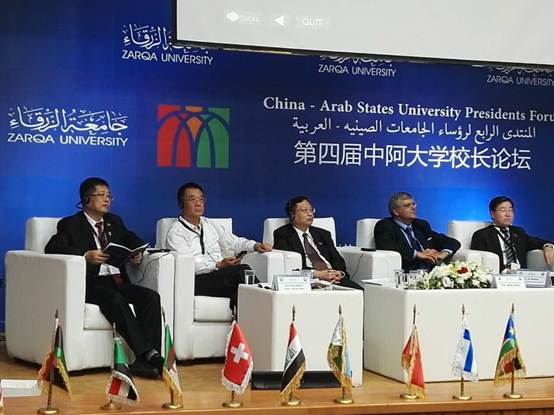 On September 26, 2016, the 4th China-Arab States University Presidents Forum was held at Amman, Capital of Jordan. Mr. CAO Guoyong, Chairman of the University Council, was invited to attend and address the Forum. Themed by "Consolidate China-Arab Traditional Friendship and Deepen Mutual Benefit Partnership", this Forum has attracted many senior officials to attend and address the opening ceremony, including Adnan·Badran, Former Prime Minister of Jordan, PAN Weifang, Chinese Ambassador to Jordan, Gigahertz Owais, Minister of Higher Education and Sciences of Jordan, Sultan, Secretary General of AARU and Mahmoud Mayawati, President of Zarqa University of Jordan. After the opening ceremony, CAO Guoyong gave the keynote speech entitled "Strengthen Academic Cooperation and Embrace Brilliant Future".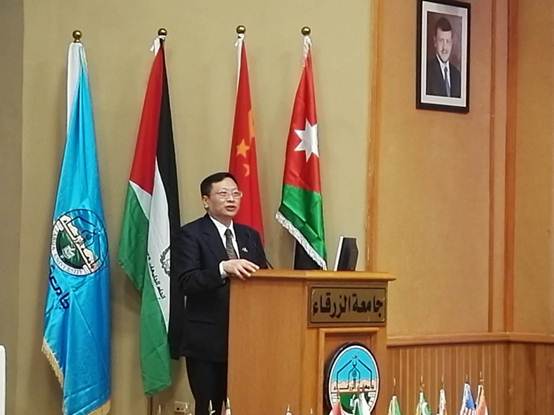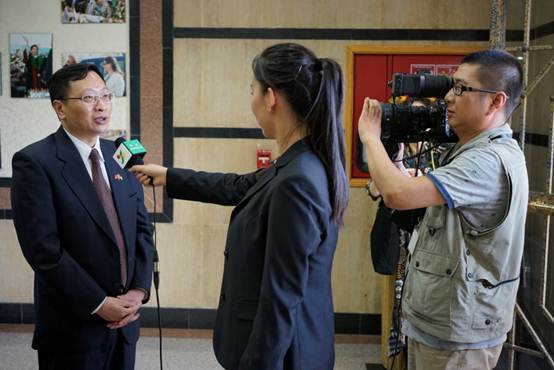 CAO's speech has struck a chord with all the China-Arab university presidents. He also received interviews during the Forum.
As the only China-Arab higher education cooperation platform, the China-Arab States University Presidents Forum has been held for consecutive four sessions, which increased the mutual understandings among the China-Arab universities and promoted exchange and cooperation on higher education of China and Arab States. Also, this is the first time that the Forum has been held in Arab States. Around 300 participants from 32 Chinese universities and over 50 Arabian universities from 13 Arabian countries (including Beijing Normal University, Renmin University, Cairo University and University of Jordan) has participated in this Forum.
Principals from the Office of Policy Research, Office of International Affairs, Graduate School and School of Languages and Communication Studies were also present at the activities.