On the afternoon of September 20, Mr. CAO Guoyong, Chairman of the University Council, met with the delegation led by Mr. Atanas K. Maina, Managing Director of Kenyan Railways.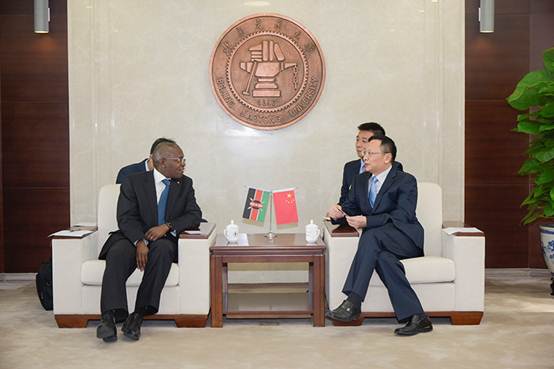 CAO Guoyong introduced the first group of Kenyan students studying Civil Engineering at BJTU who were selected by Kenyan Railways and supported by China Road and Bridge Corporation. He hoped that both sides would enhance cooperation for the talent cultivation on Kenyan railway engineering and management and provide intellectual support for the social and economic development of Kenya.
Mr. Atanas K. Maina expressed gratitude to BJTU for the great importance attached to the program and generous support and help for the first group of Kenyan students at BJTU. He said Kenya is in urgent need of talents on railway right now. He expected all the Kenyan students to study hard to meet the academic requirements and make contributions to the railway development of Kenya after they graduate.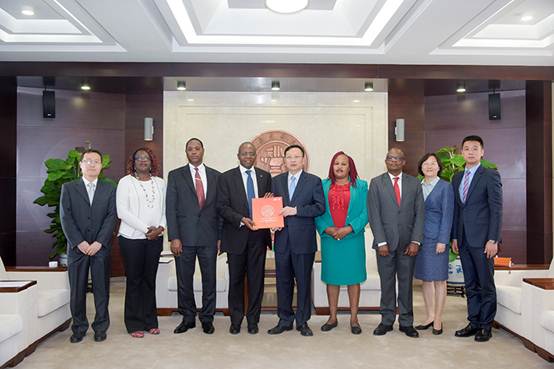 After the meeting, Mr. Atanas K. Maina held discussion with the 25 Kenyan students. He encouraged all of them to study hard and become the dominant force in the construction of the Kenyan railways.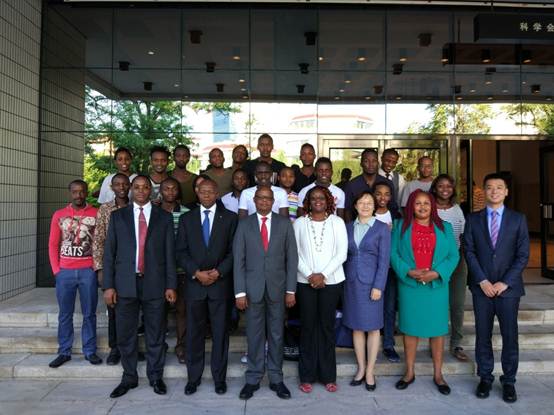 Principals from the School of Civil Engineering, Center for International Education and Office of International Affairs were also present at the meeting and discussion.