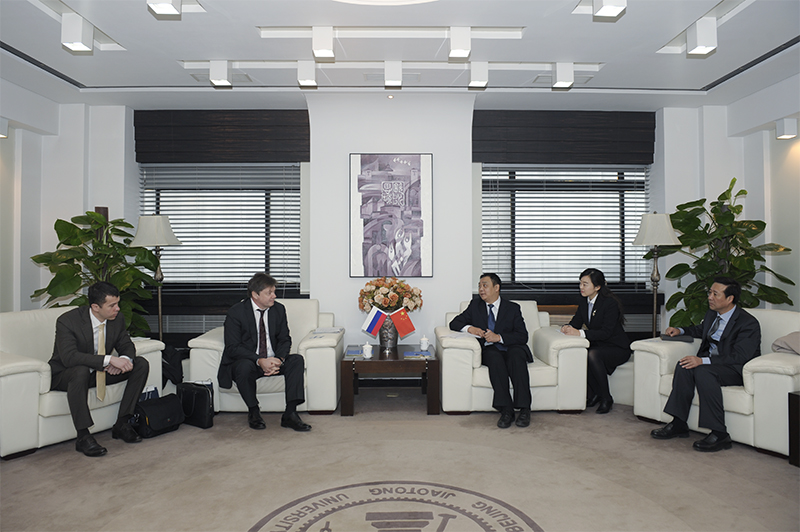 On April 8, 2015, Vice President LIU Jun met with Alexandr Gubenko, Vice Rector of Saint Petersburg State University of Civil Aviation, Russia and Stanislav Trukhin, Rector's Assistant for International Relationships.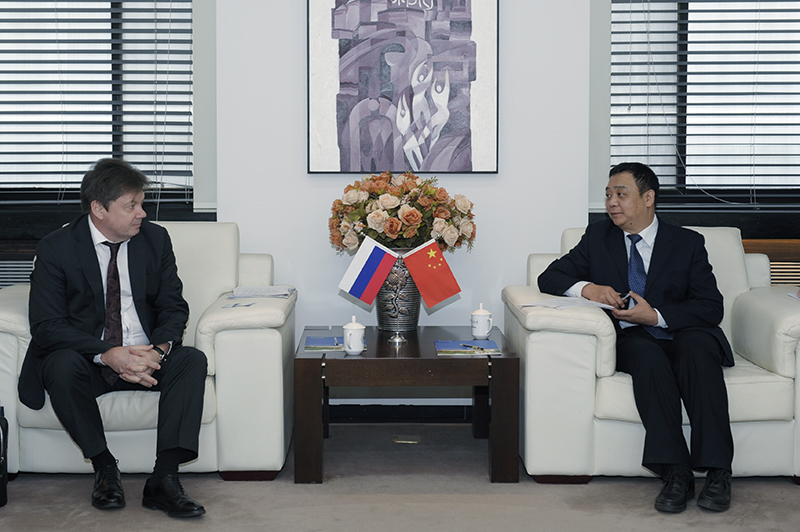 LIU Jun extended welcome to the guests and introduced the history, development and strength discipline of BJTU. He said China and Russia share a long history of cooperation in higher education. In recent years, the University has expanded collaborative areas with Russian universities. He hoped that both sides would give full play to complementary advantages to enhance exchange and cooperation in the fields of talent cultivation and scientific research. Then LIU Jun put forward three suggestions for the further cooperation. He hoped that both parties would conduct further in-depth discussions upon the co-op mode of "China-Russia Institute" at the Weihai Campus, enhance cooperation on the disciplinary building of civil aviation, as well as expand the scale of student exchange at the graduate level. Besides, LIU Jun invited Rector of Saint Petersburg State University of Civil Aviation to attend the "2nd Forum of China-Russia Transport University Presidents" which will be held at BJTU this October.

Alexandr Gubenko expressed gratitude for the hospitality and introduced the development, strength discipline and talent cultivation of the University. He pointed out that as the university with distinct feature of traffic industry, both sides share many similarities in such disciplines as information, management and transportation. He expected to conduct further cooperation with BJTU on talent cultivation and scientific research. Also, he sincerely welcomed us to visit Saint Petersburg State University of Civil Aviation so as to promote bilateral cooperation.

During the visit, the guests also visited the University Museum, State Key Laboratory of Rail Traffic Control and Safety as well as Traffic and Transportation Experiment Center.

Assistant President XU Yugong and principals from the Office of International Affairs and School of Traffic and Transportation were also present at the meeting.