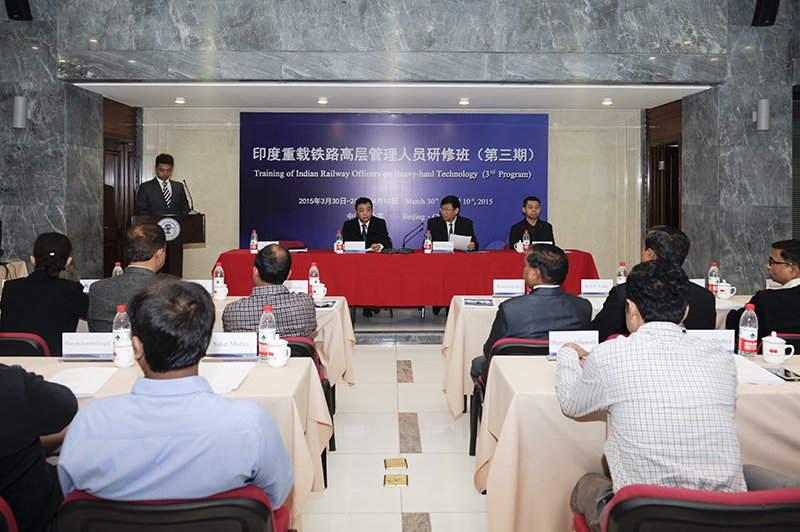 On the morning of March 30, 2015, the Training of Indian Railway Officers on Heavy-haul Technology (3rd Program) was held at the Multi-functional Conference Hall of Hongguoyuan Hotel. Mr. YAN Hexiang, Director General of Department of Science Technology and Regulation, National Railway Administration (NRA), Vice President LIU Jun, ZHU Xiaoning (Chairman of the School of Traffic and Transportation Council) as well as 20 participants from India attended the opening ceremony. Vice President LIU Jun gave a speech on behalf of Beijing Jiaotong University.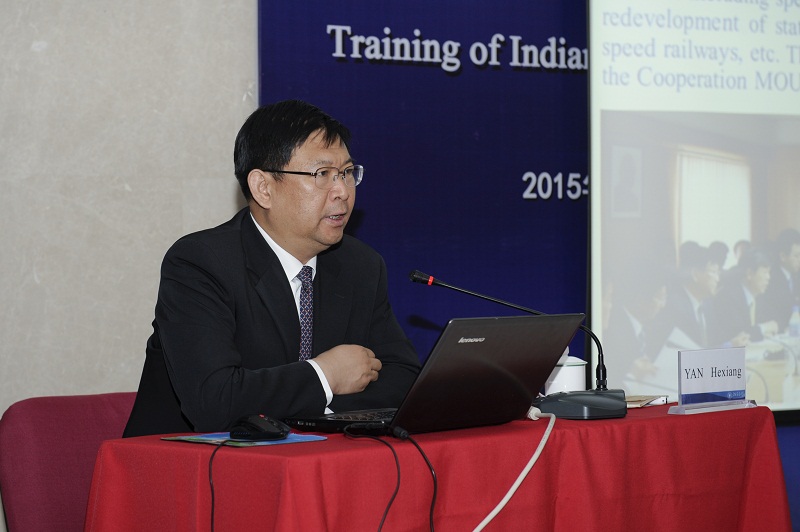 After the opening ceremony, Mr. YAN gave the first lecture on "China's Railway on Fast Track", introducing the achievements of China's railway and sharing experience with the Indian counterparts.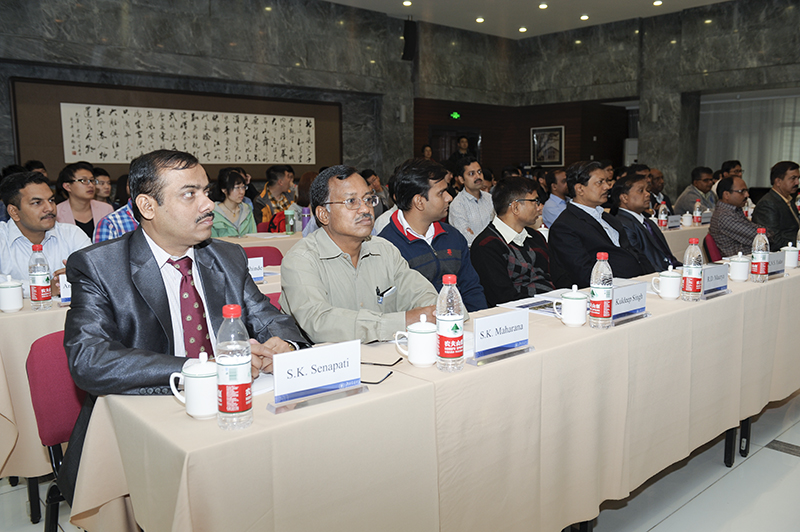 The 12-day training session will give 10 lectures on heavy haul railway. Besides, the participants will have opportunity to visit the Beijing South Railway Station, Beijing-Tianjin Intercity Railway, Shuohuang Railway and State Key Laboratory of Rail Traffic Control and Safety at BJTU.

Principals from the Office of International Affairs, School of Traffic and Transportation and National Accreditation & Training Research Center of Rail Transit were also present at the opening ceremony.