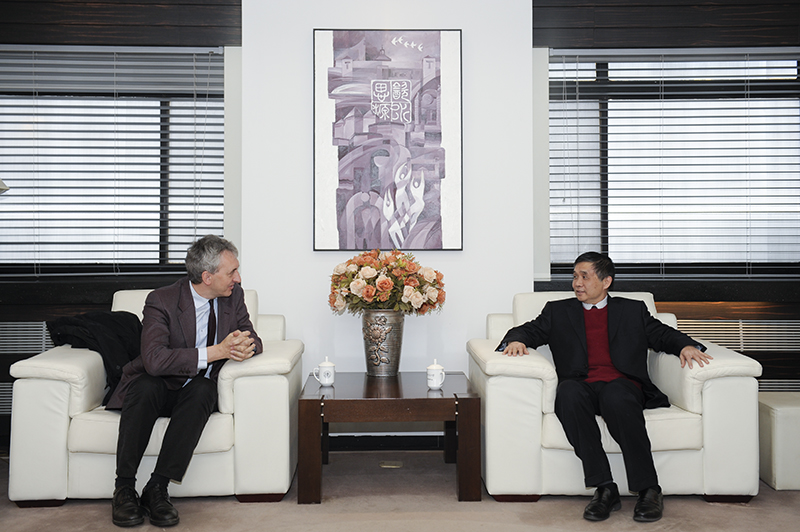 On the morning of March 17, 2015, President NING Bin met with Prof. Georges Gielen, Vice Rector of KU Leuven, Belgium.

First, NING Bin extended welcome to Georges Gielen on behalf of BJTU and spoke highly of the achievements both sides have made on joint education programs. Then, he introduced the future internationalization strategy of our University. He pointed out that both sides shared solid foundation for scientific cooperation in history. He hoped that both sides would, taking the opportunity of Group-T's official merging with KU Leuven and on the foundation of existing student exchange, further expand cooperation on scientific research of strength disciplines and actively promote bilateral cooperation on joint education programs, scientific research, Confucius Institute as well as the establishment of joint institute at Weihai Campus.

Prof. Gielen expressed gratitude to BJTU for the hospitality. He said he was greatly impressed by the achievements we have made on a variety of research fields including high-speed railway. He expected to further strengthen ties with BJTU and comprehensively promote the bilateral cooperation on talents cultivation, scientific research and joint institute.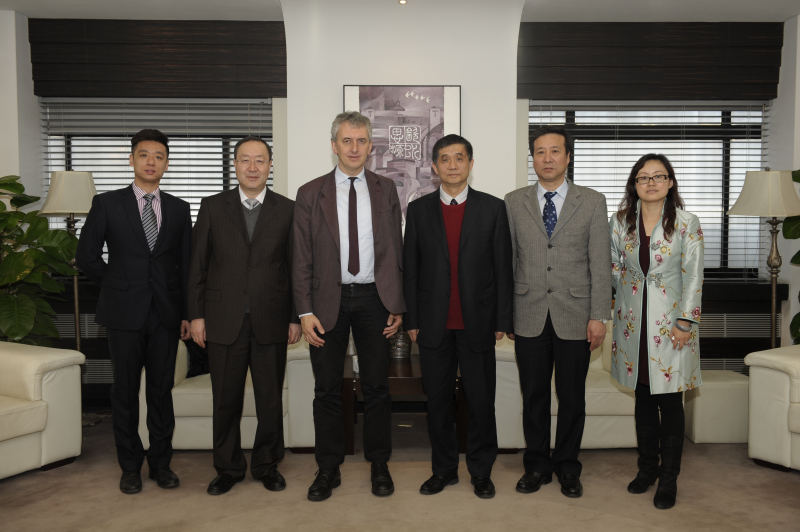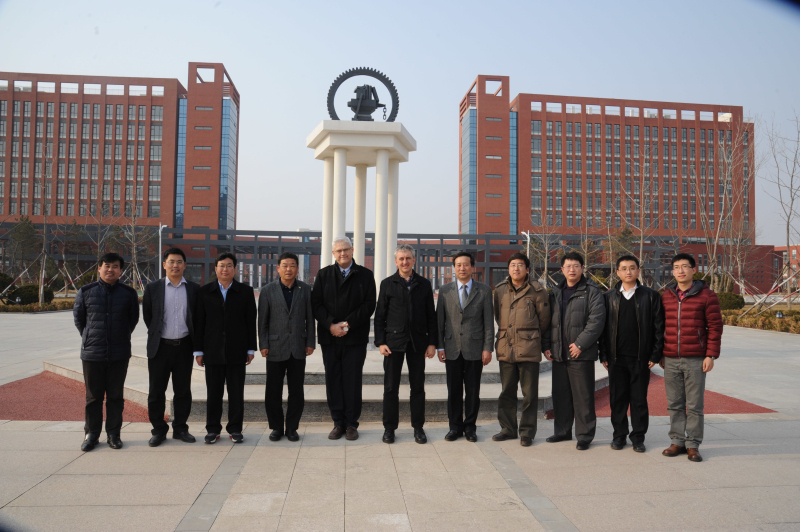 Before the meeting, accompanied by Vice President CHEN Feng, Prof. Gielen visited the State Key Laboratory of Rail Traffic Control and Safety. On March 16, accompanied by Assistant President XU Yugong, he also visited the Weihai Campus and expressed his willingness to cooperate with BJTU on the establishment of joint institute.

Vice President CHEN Feng, Assistant President XU Yugong and principals from the Office of International Affairs were also present at the meeting.