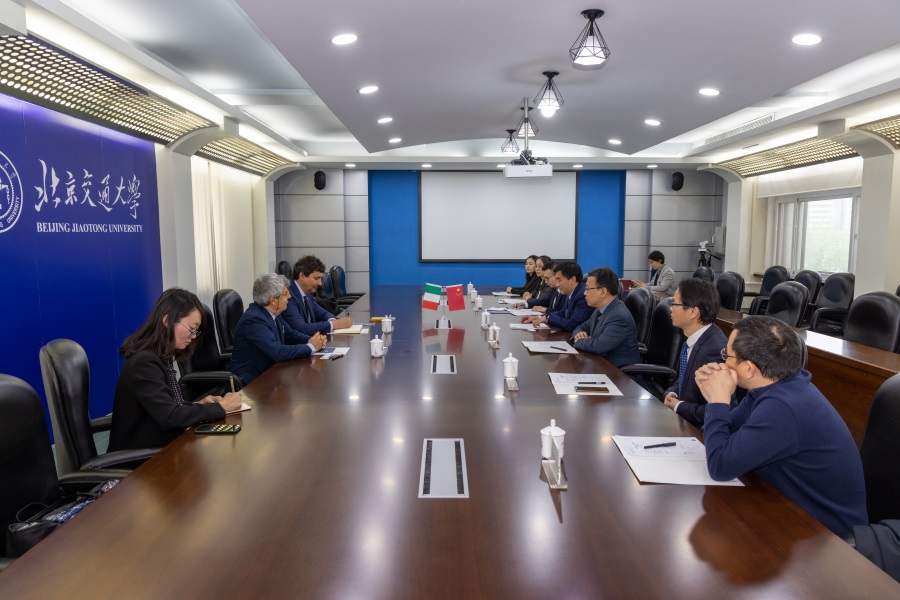 On April 14, 2023, Xu Anguo, Deputy Secretary of the Party Committee, met with Professor Michele Bonino, Vice President for China and International Affairs, and Professor Roberto Pagani from the School of Architecture of the Polytechnic University of Turin, Italy.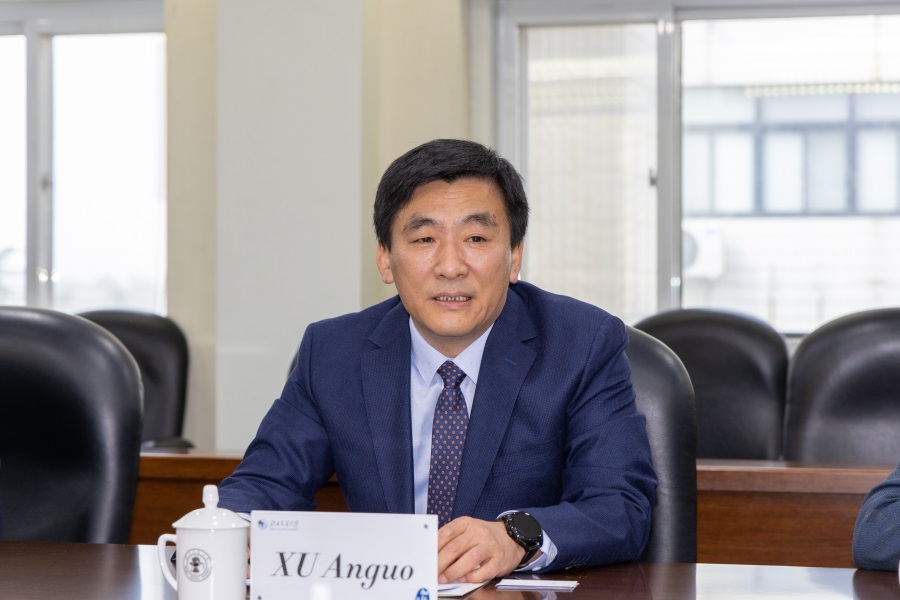 Xu Anguo extended warm welcome to Vice President Bonino and his delegation. He presented BJTU's background history, strength disciplines, international engagement and contribution to the national rail transit industry. He wished to take the opportunity to jointly promote future cooperation in talent training, joint research, faculty and student exchanges, as well as other innovative projects.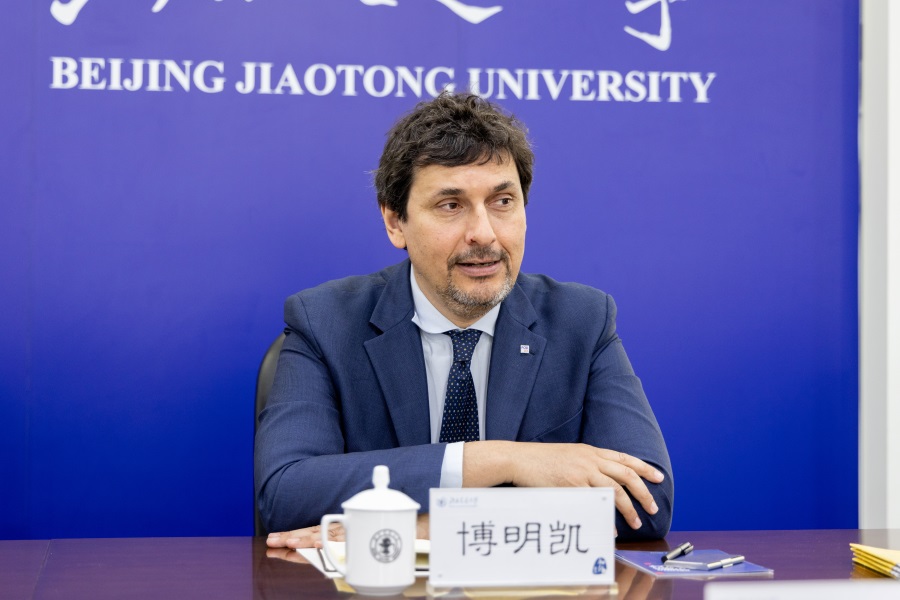 Professor Bonino gave thanks for BJTU's hospitality and warm reception. During the meeting, he introduced the historical evolution, disciplinary characteristics, international development and university-enterprise cooperation of Polytechnic University of Turin. He hoped that the two universities could enhance mutual understanding and carry out cooperation in student joint education programs.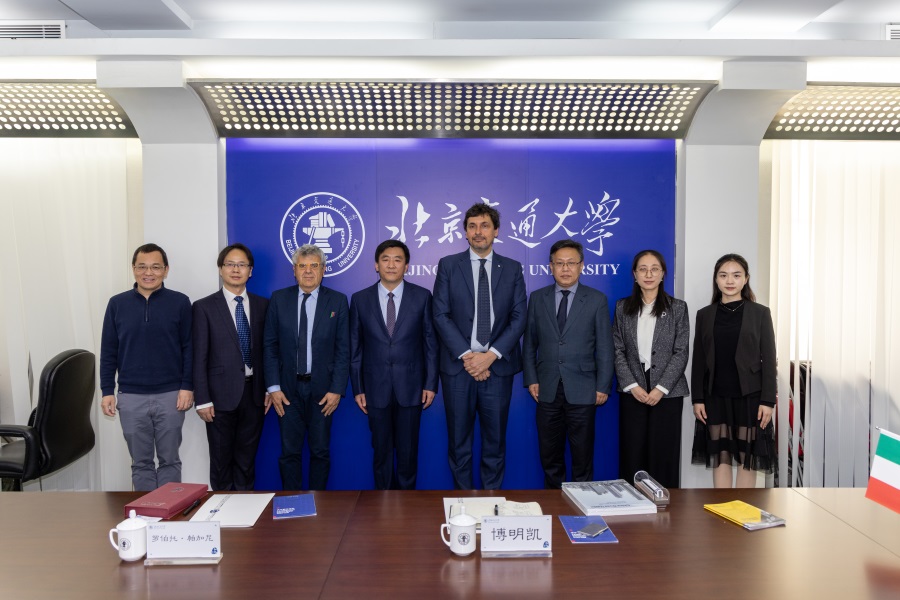 After the meeting, Vice President Bonino delivered a Master Class academic lecture on the Industrial Heritage Transformation of the Oxygen Plant in Shougang Park for the Beijing Winter Olympics at the School of Architecture and Design.
Leaders from the School of Architecture and Design and the Office of International Affairs also attended the meeting.