On the afternoon of April 1st, 2021, Party Secretary HUANG Taiyan met with the delegation from the Embassy of Sudan in China, led by Ambassador H.E. Dr. Gafar Karar Ahmed Karar. Vice President GUAN Zhongliang was also accompanied to meet.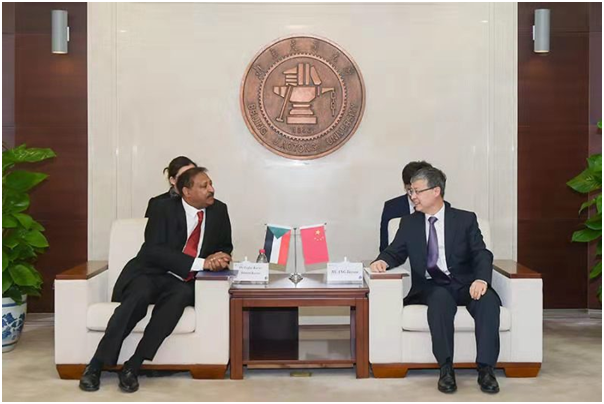 HUANG Taiyan extended welcome to the delegation and briefed on the history, strength discipline, talent cultivation, research and service for national rail transit development. He said Sudan is China's important strategic partner in Africa. BJTU has maintained good relations with Sudanese university.
Principals from the Office of International Affairs and College of International Education were also present at the meeting.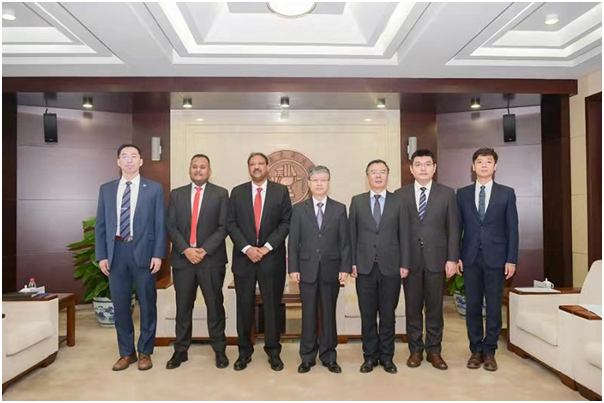 He hoped that BJTU would further enhance cooperation with Sudanese universities and research institutes to promote the collaborations in the training for rail transit talents.
Dr. Gafar Karar Ahmed Karar expressed gratitude for the hospitality. He said the Sino-Sudanese friendship dated from the West Han Dynasty. The nowadays "Belt and Road" Initiative has also provided assurance and broad platform for the both collaborations. He also spoke highly of the achievements BJTU has made in talent cultivation, scientific research and service in the development of China's rail transit industry. He hoped that both sides would further enlarge students and faculty mobility as well as promote cooperation in construction of railway college and training for railway personnel.