June 20th, Chairman of the University Council, Prof. HUANG Taiyan and President WANG Jiaqiong met with the Lancaster University delegation headed by deputy vice-chancellor Steve Bradley.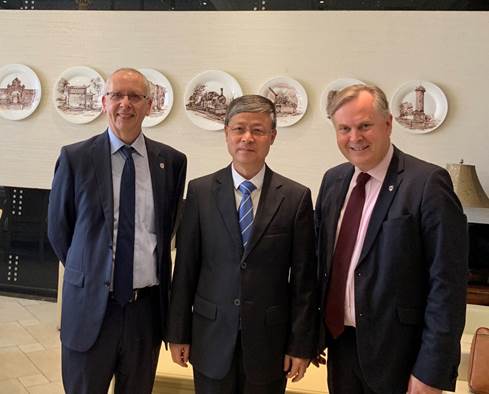 HUANG Taiyan stressed that both universities should continue to deepen the partnership on the basis of past success and experience, to strengthen high-level talent cultivation, integrate bilateral academic resources and construct an efficient platform of inter-disciplinary research across borders.
Steve Bradley pointed out that BJTU is a valued partner of Lancaster University and he hoped both parties could deepen the understanding of each other's research focus through the workgroup meetings in the afternoon, to seek mutual grounds for joint research collaborations and promote relevant projects.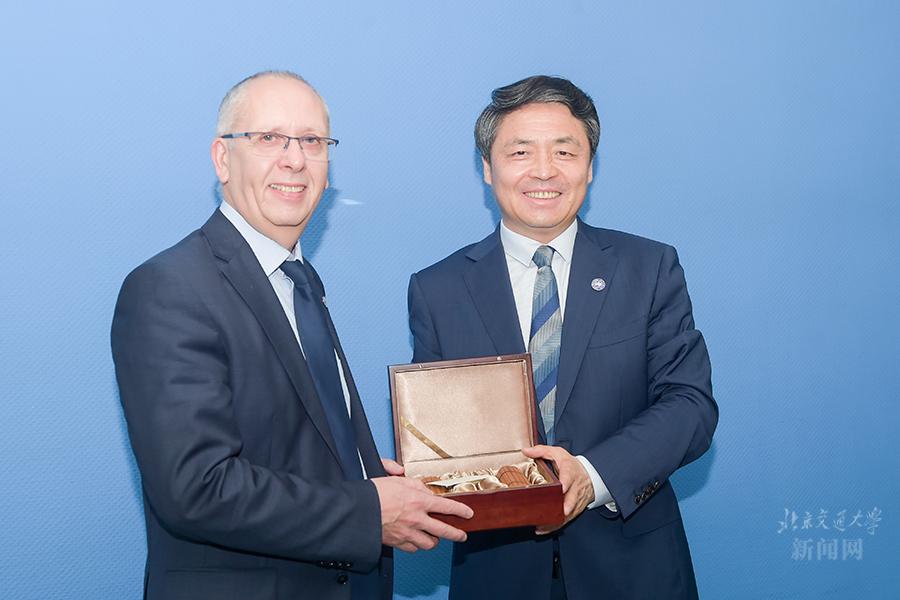 WANG Jiaqiong stressed that Lancaster University has always been a valued partner of BJTU, the jointly-established University College has been developing with great progress and laid a solid foundation for the future collaborations between the two institutions. He hopes that both parties could extend the areas of cooperation, steadily promote joint education programs, faculty exchanges and collaborative research.
Steve Bradley expressed great willingness of the institution for extending the scope of cooperation, especially through faculty exchanges and joint research. Meanwhile, he also hopes to organize a memorable and meaningful graduation ceremony through dedicated efforts of both universities for the first batch of University College graduates in 2020.
Vice-President GUAN Zhongliang, Liu Jun and faculties from the Office of International Affairs, the Center for International Education attended the event.