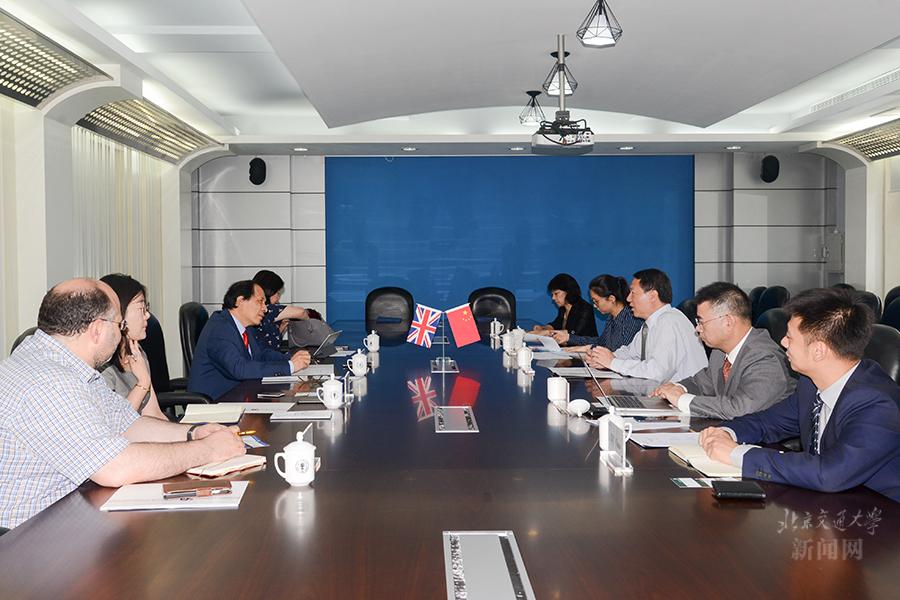 May 24th 2019, Vice-President YU Zujun met with the delegation of University of Leeds headed by Deputy Vice-Chancellor YU Haisui.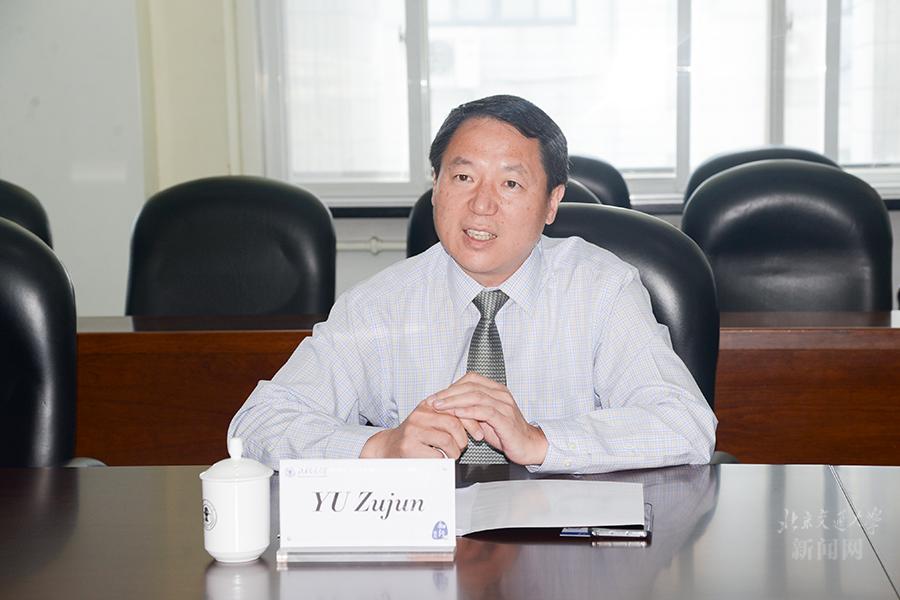 YU Zujun extended warm welcome to the delegation and acknowledged the positive achievements two universities have made in terms of joint education and scientific research. The collaborative master program has been progressing smoothly since its establishment in 2018 and he hopes that Vice-President YU Haisui's visit could serve as an opportunity for the deepening of bilateral relations in order to provide more advanced international education programs to students in the future.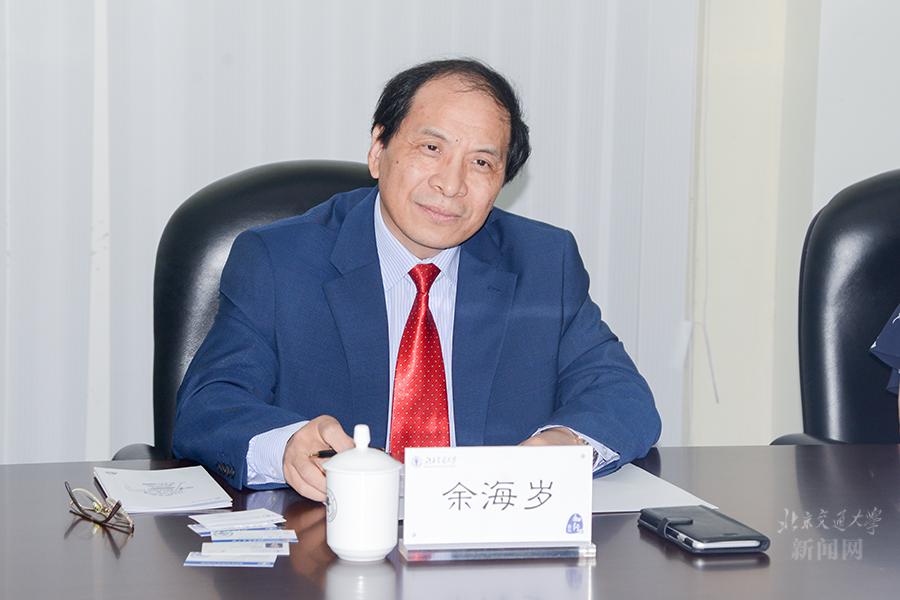 Prof.YU Haisui thanked BJTU for the kind reception and warm hospitality, he looks forward to achieve more concrete and fruitful collaborations with BJTU and concentrate cooperative efforts in strength disciplines and research areas.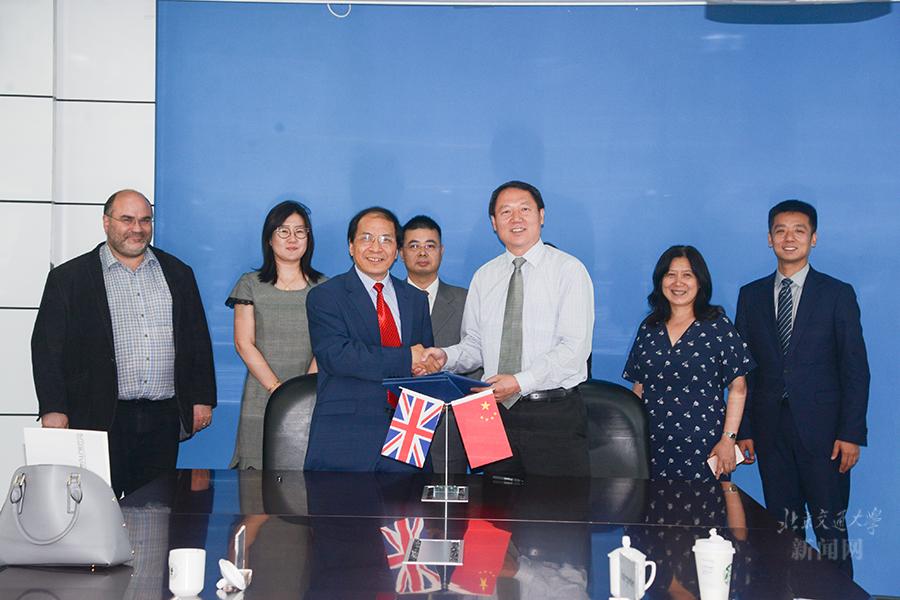 Representing BJTU and University of Leeds, Vice-President YU Zujun and YU Haisui signed the Memorandum of Understanding after the conference.
Faculties and staff from School of Economics and Management, School of Traffic and Transportation and Office of International Affairs also attended the meeting.