March 15th, President NING Bin met with the delegation of Serbia headed by the Deputy Secretary-General of the Secretariat of the Serbian Government, Secretary-General of the Ministry of International Cooperation and Development, Mr. Danijel Nikolic.
President NING Bin extended warm welcome to the Serbian delegation and briefly presented BJTU's historic development, academic strengths, international partnerships and contributions to the development of China's railway sector. He expressed willingness to further bilateral understandings, to explore common grounds for collaboration and to initiate constructive projects with Serbian universities in terms of joint cultivation, student and faculty exchanges, scientific research, etc. President NING Bin believes that universities should work together with related industries players to inject momentum to the deepening of China-Serbia friendship under the guidance of the 'Belt-and-Road Cooperation Initiative'.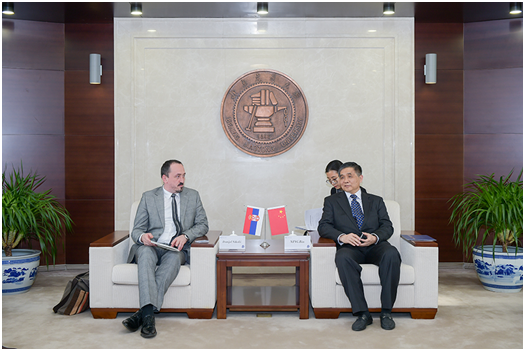 Mr. Danijel Nikolic expressed gratitude to BJTU for the hospitality and gave a retrospective recount of China-Serbia diplomatic exchanges and collaboration history, later on, he elaborated more on the current state of development of Chinese enterprises in Serbia. The Secretary-General said that the Serbian government has always valued China as an important ally, the on-going construction of the Hungary-Serbia Railway bears exact proof of the long-standing friendship between the two countries. He hopes to establish comprehensive partnership with BJTU and to promote government-university-enterprise tripartite mode of cooperation in order to provide booster for both countries' economic, social and cultural development.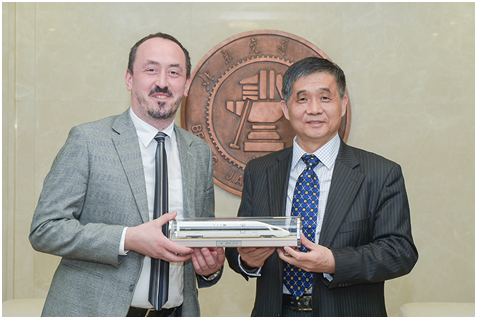 After the meeting, the Serbian delegation visited the University Museum and the National Academy of Economic Security.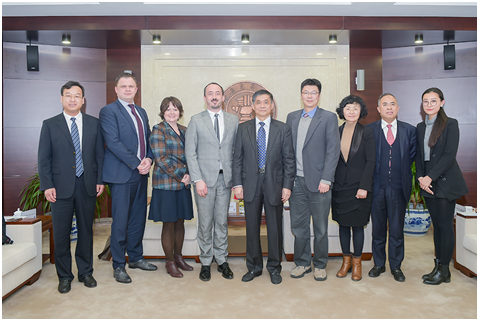 Representatives from the National Academy of Economic Security, Office of External Liaison and Cooperation, Office of International Affairs accompanied this visit.