Delegation of Uruguay visited BJTU
April 17th, President NING Bin met with the delegation of Uruguay headed by the Minister of Education and Culture, Ms. Maria Julia Mu?oz.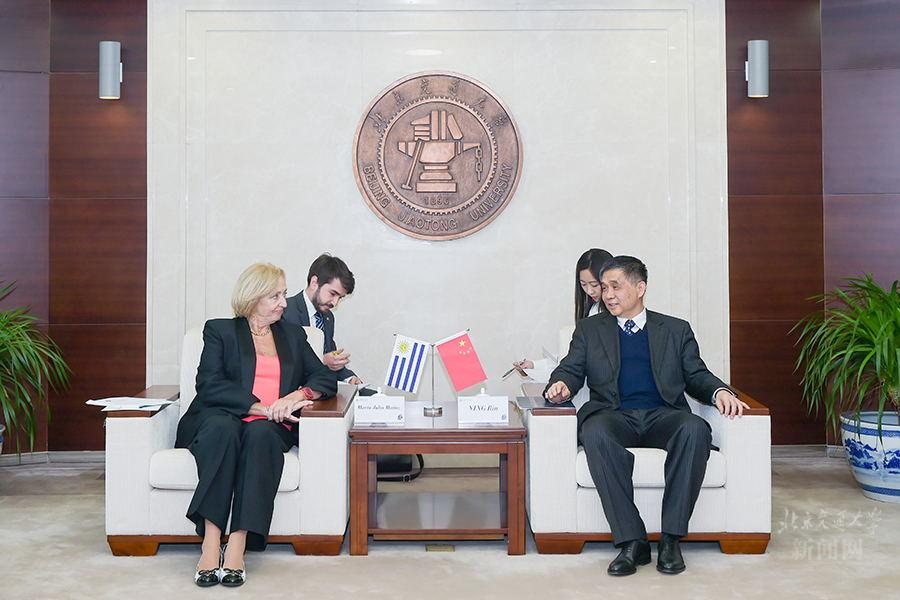 President NING Bin extended warm welcome to the Minister for her second visit to BJTU after the inauguration ceremony of the Uruguay Study Center in 2018. He pointed out that BJTU has always maintained close relations with Uruguayan government and universities. The Uruguay Study Center co-constructed with University of the Republic of Uruguay is developing smoothly and has accomplished a series of successful tasks. 2019 is the 60th anniversary of the friendly relationship between Chinese and Uruguayan parliament, at this memorable juncture, it is crucial that BJTU continuously deepen partnership with Uruguayan institutions. President NING Bin believes that both party should join hands under the guidance of the 'Belt-and-Road Cooperation Initiative' & the 'Double First Class Planning' to enhance international talents cultivation, academic exchanges and joint research, thusly contributing to the long-standing friendship between the two countries.
Ms. Maria Julia Mu?oz expressed her gratitude for BJTU's hospitality. She mentioned that ever since President XI Jinping's visit to Uruguay in 2016, the bilateral relationship has entered a brand new chapter. Leaders from both countries' government reached consensus to jointly promote the 'Belt-and-Road Cooperation Initiative', establish trans-sectorial, multi-dimensional cooperative projects, such as the Uruguay Study Center. In the future, she hopes that both parties could rely on this platform to further cooperate in areas such as Intelligent City, Intelligent Transportation, Information Technology, etc.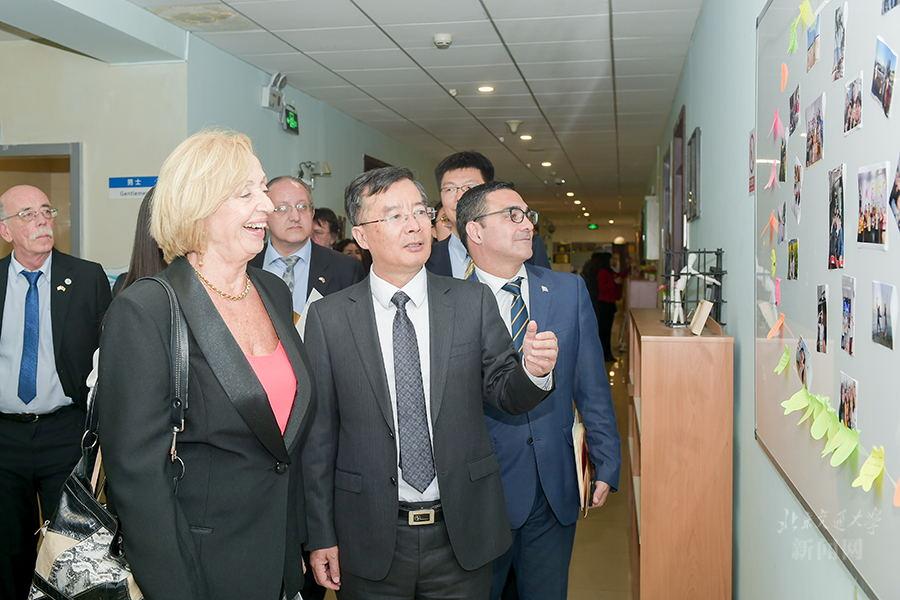 After the meeting, the delegation of Uruguay visited the Uruguay Study Center.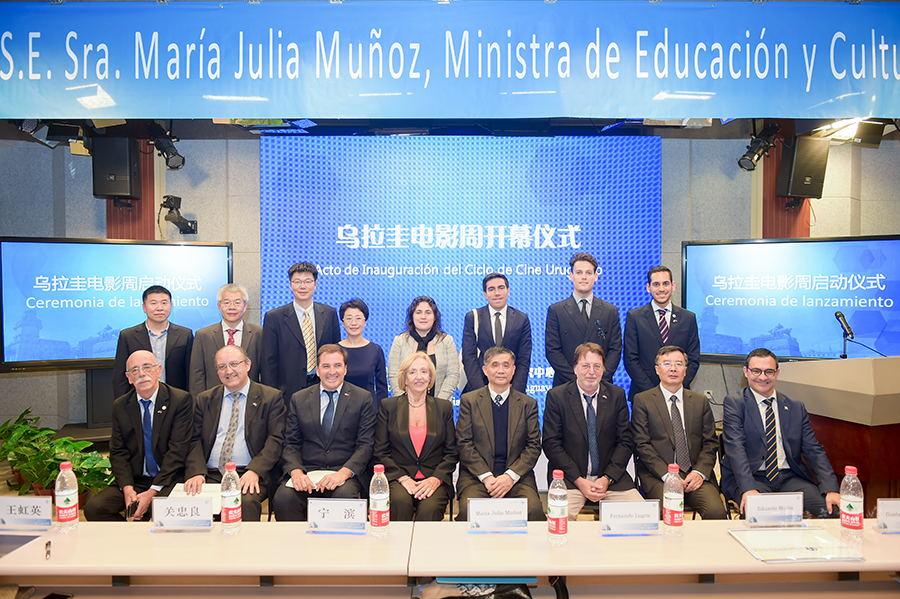 The Minister and President NING Bin also attended the 'Uruguay Film Week' opening ceremony, thanking the staff and students for their hard work in promoting Uruguayan culture and language.