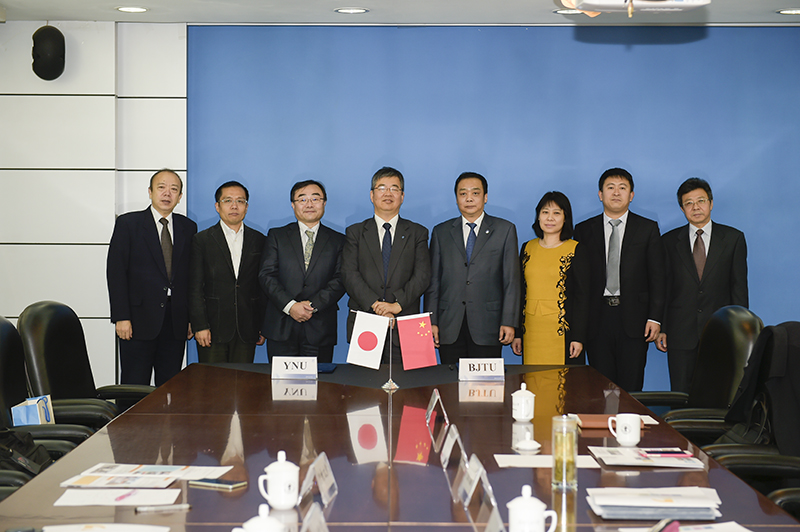 On January16, 2017, Vice President LIU Jun met withFumihiko NAKAMURA,Vice President of Yokohama National University(YNU), and Professor Hitoshi Yamada from Institute of Urban Innovation, YNU. Both sides conductedin-depth discussions on joint research among BJTU and YNU,and signedthe Agreement on Academic Exchange.
Vice President LIU Jun extended warm welcome to the guests on behalf of BJTU and reviewed the cooperative relations between BJTU and YNU. He expected that both sides would conduct in-depth cooperation on student and facultyexchange andsummer school, providing more options for two-way exchange.
Fumihiko NAKAMURA expressed gratitude to BJTU for the hospitality and introduced the internationalization and students exchange programs of the University. He expected both parties to strengthen exchange and collaboration, to enlarge the number and diversifythe content of bilateral collaboration.
After the meeting, representatives of both parties signed theAgreement on Academic Exchange.
Principals from School of Traffic and Transportationandthe Office of International Affairs were also present at the meeting.